Fashionable And Easy To Match, Trendy And Sporty Style
| | | | | | | | | |
| --- | --- | --- | --- | --- | --- | --- | --- | --- |
| U.S. | 4 | 5 | 6 | 6.5 | 7 | 7.5 | 8 | 8.5 |
| U.K. | 2.5 | 3.5 | 4.5 | 5 | 5.5 | 6 | 6.5 | 7 |
| EUR. | 35 | 36 | 37 | 38 | 39 | 40 | 41 | 42 |
| CH.(unit:mm) | 225 | 230 | 235 | 240 | 245 | 250 | 255 | 260 |
Waterproof | Comfortable | Keep Warm | Dynamic Design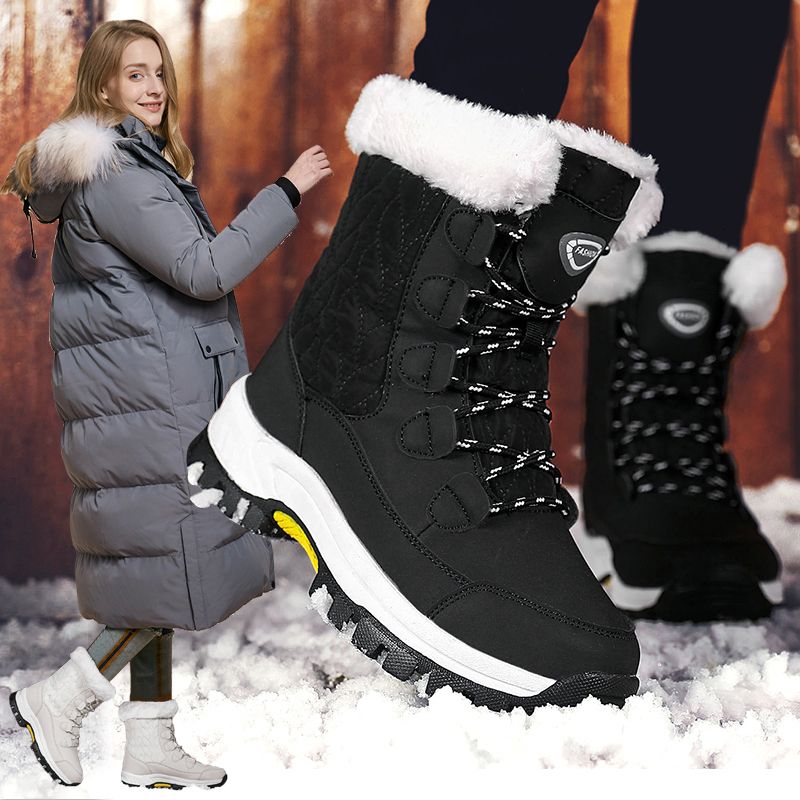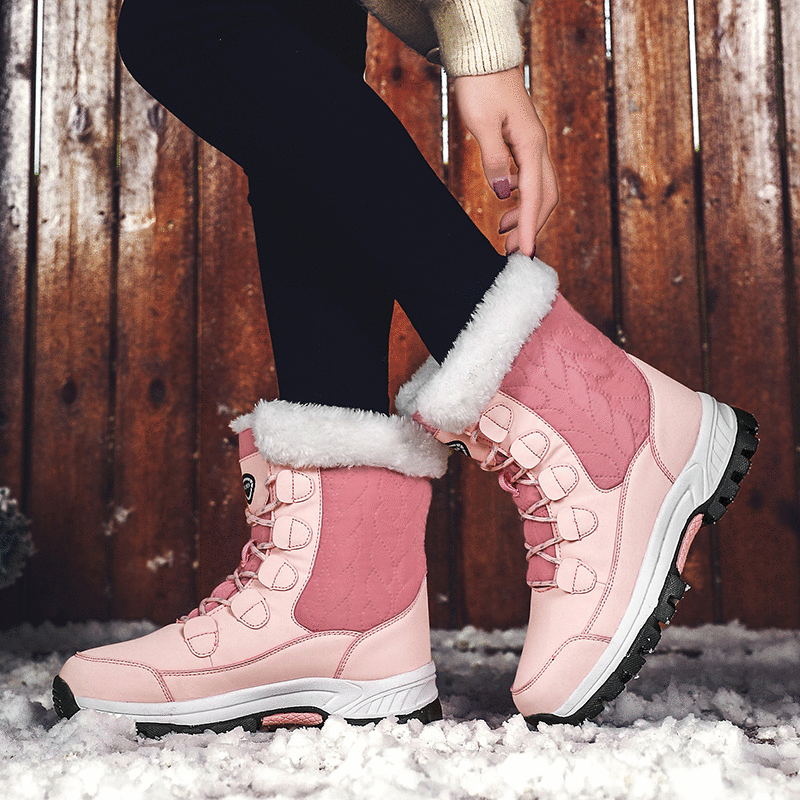 Waterproof Advanced Technology
Waterproof the leather upper is designed with seam-sealed construction in a molded shell, and kept warm with insulation. Your feet are sure to stay dry, warm and toasty in this boot.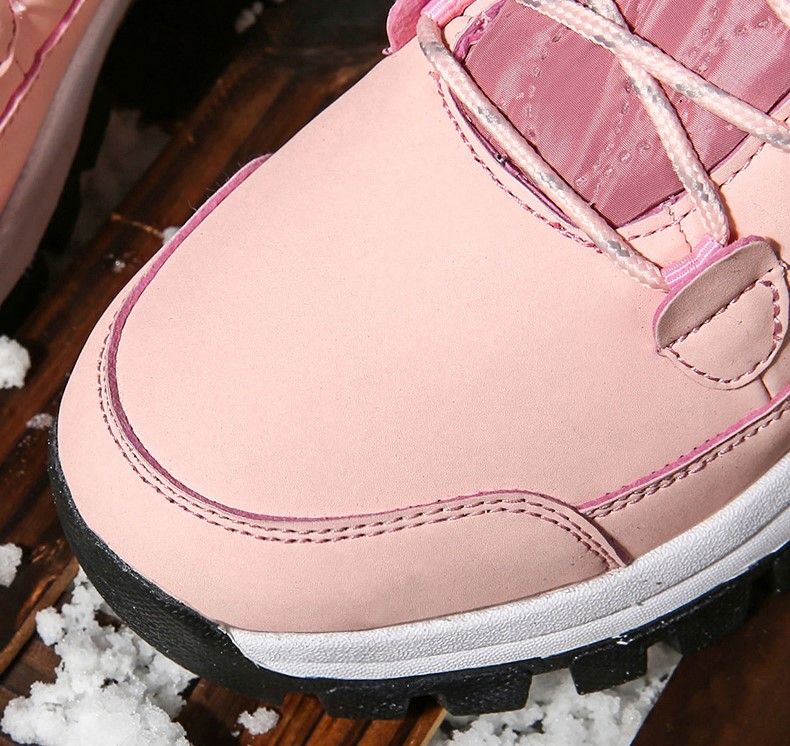 Keep your feet warm throughout the winter by thick fur inside
The soft inner lining makes your fine fit the sole of the foot. It provides a warmer room for your feet throughout the freezing conditions in the winter.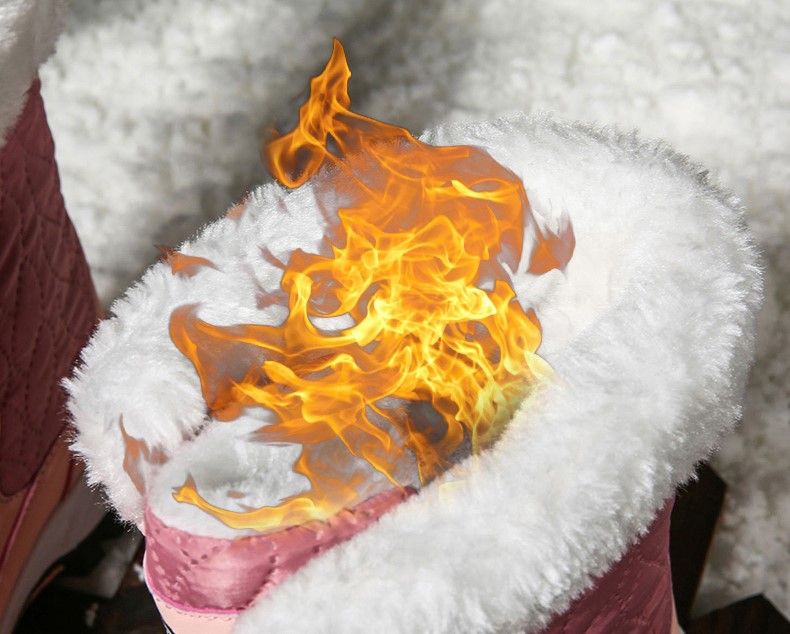 Being chic and fancy with stitching design 
The firm stitching process creates a stable and practical shoe body, and a fashionable appearance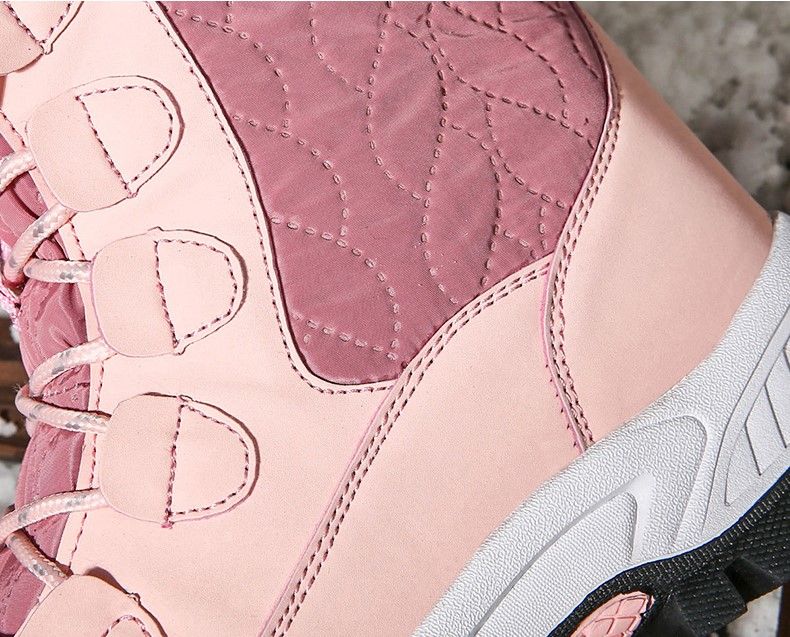 Guarantee your movements safety with rubber sole
Your steps will be more secure and stable with the concave and convex non-slip texture. The high friction rubber outsole prevents sliding in rainy days or snow, increases wear resistance, and is durable and comfortable to walk, run,...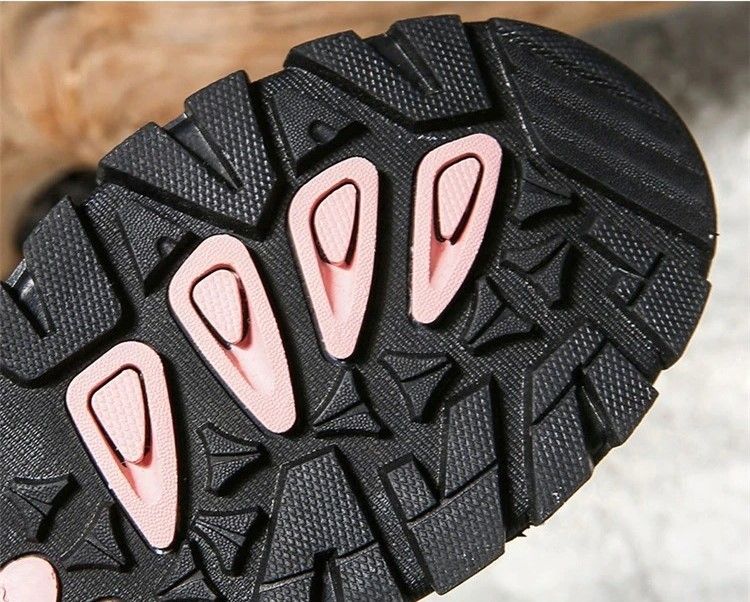 Being a stylish and modern girl with these special design 
The fashion design with bright colors is ideal for any style, including feminine, vintage or sporty. These shoes are suitable for everyday activities, such as long-time standing work, walking, casual,...