💗⛄✨🌟🎄 🥂 🎄🌟✨⛄💗
Product :

Nordic style Creative Christmas Ornaments

Category: gloves, ice cream, gift sticks, boots, Santa Claus, carrot beard, Santa Claus cars, houses, snowmen, gift boxes, stars.
Size: see introduction picture.

Material:

plastic.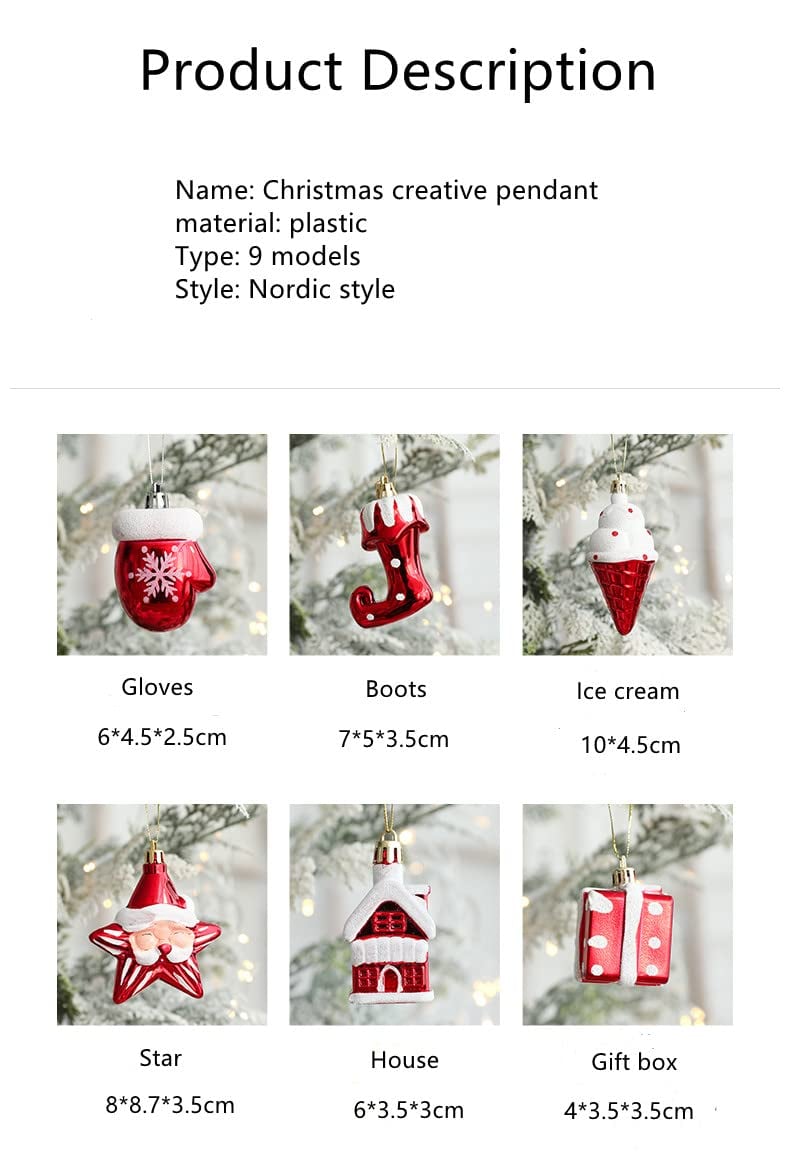 🎄★ Classic series theme: the interior of the house shines in a beautiful Christmas tree decoration. In addition to the hilarious Christmas accidents from the classic series, we also have tree hats, stockings, tree skirts, garlands, and wreaths.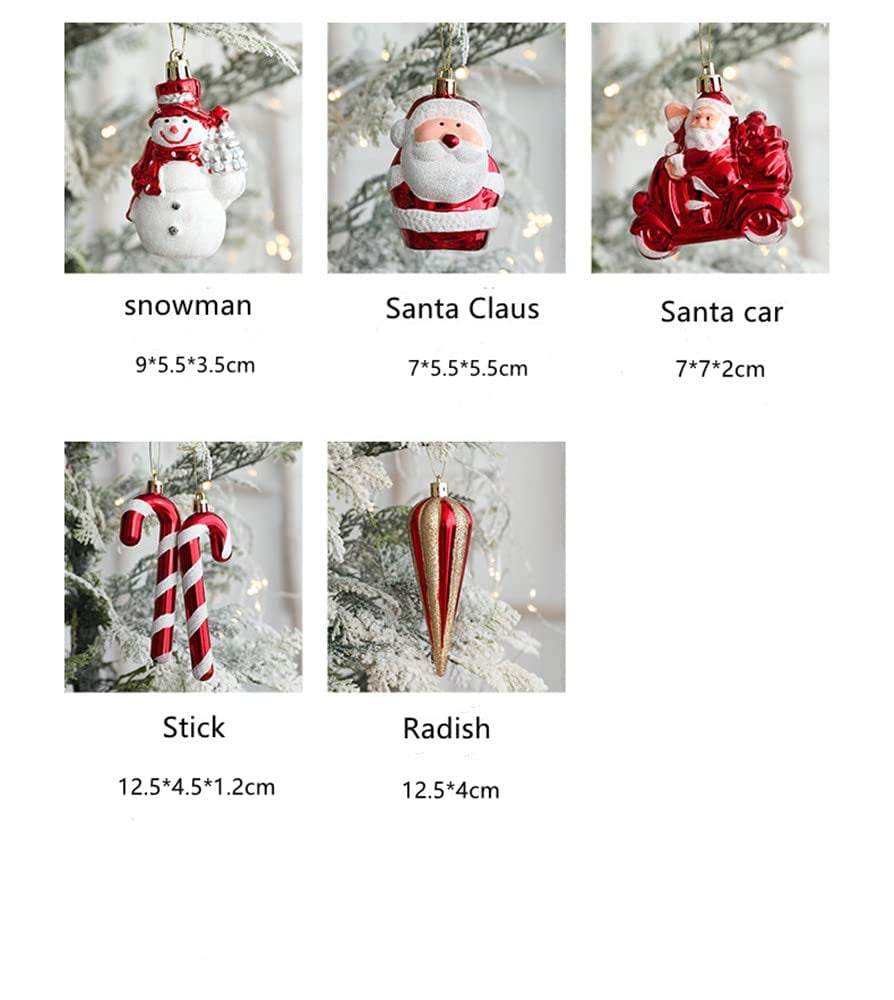 🎄★ Shatterproof Christmas Ornaments: 2 pieces of Christmas ornaments. All devices are equipped with pre-tied cords, which are easy to hang on the Christmas tree. The ball is equipped with a cap and a rope hanger. Use these beautiful balls to make your Christmas tree sparkle this Christmas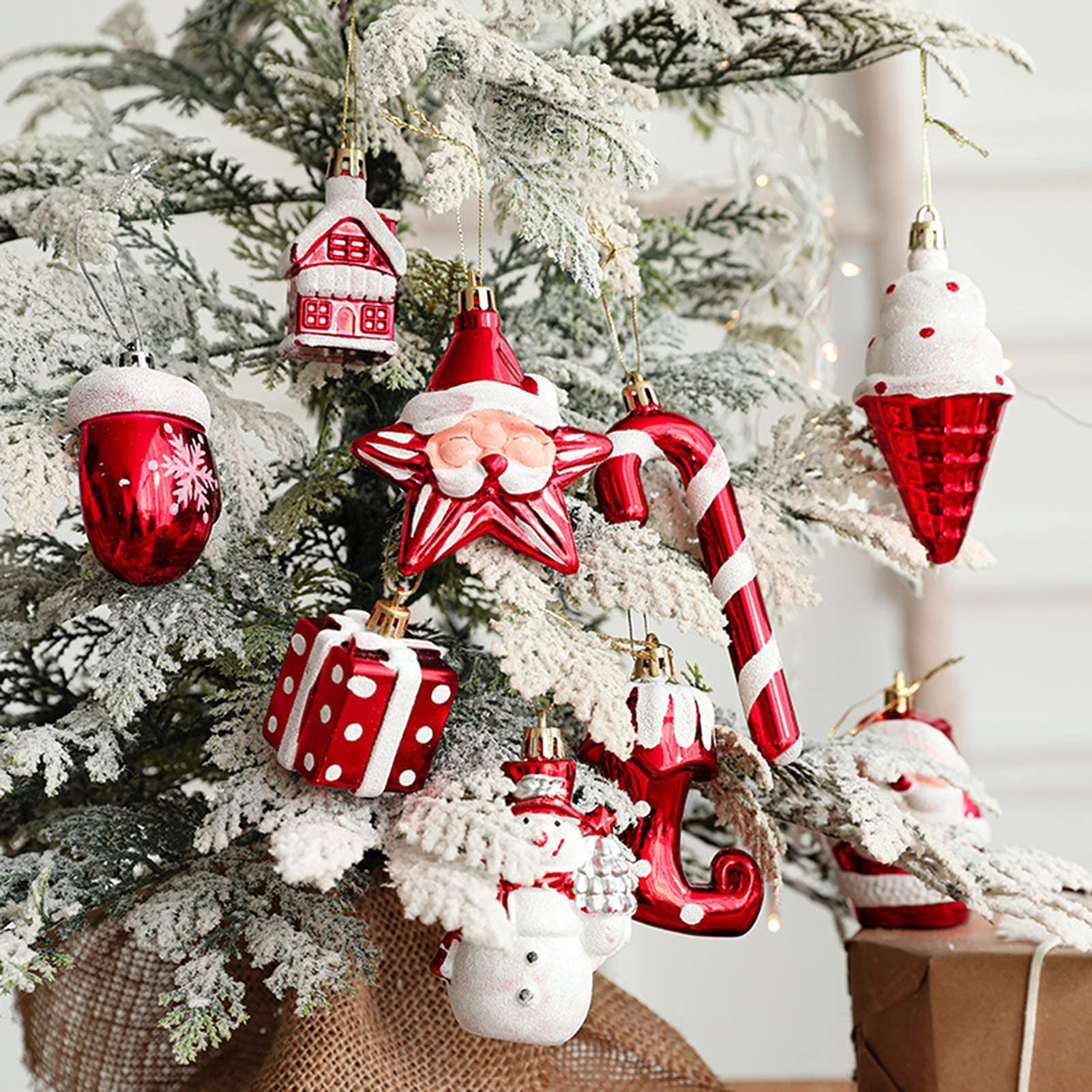 🎄★ Various Christmas occasions: Large Christmas ball ornaments are very suitable for any normal-sized tree or small desktop tree. The hanging Christmas baubles are very light and do not lower the branches of the Christmas tree. In addition, the Christmas tree ball is equipped with ropes, which can be easily hung on the Christmas tree, railings, chandeliers, windows, garlands, and Christmas window scenery,to meet the individual needs of high-end customers.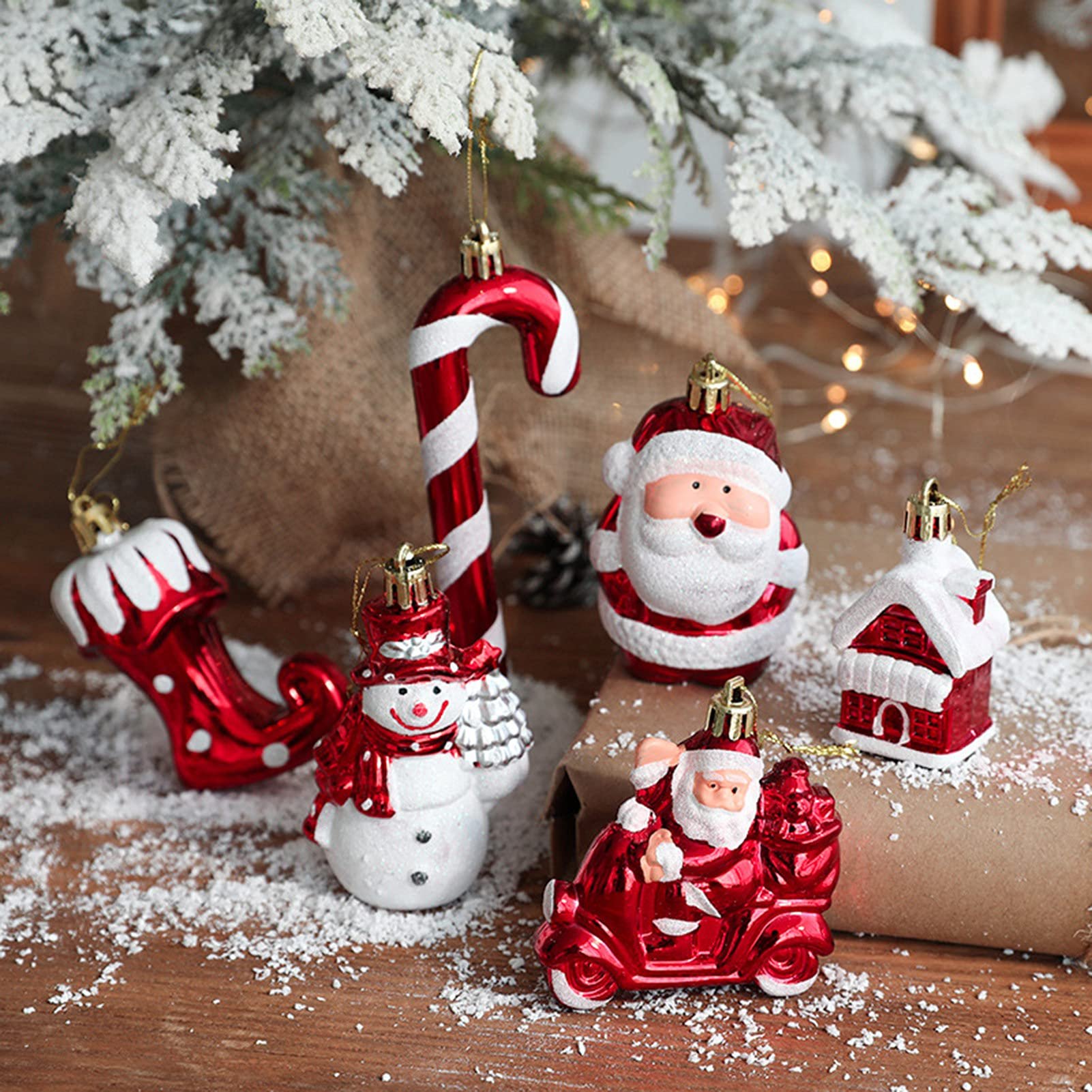 🎄★ Superior Material: Christmas ball ornaments are made of thicker, high-quality plastic and more precise processing technology, which has the practicality that plastic is not brittle. Very suitable for families with children and pets. So you don't have to worry about them getting hurt, there are glass shards everywhere.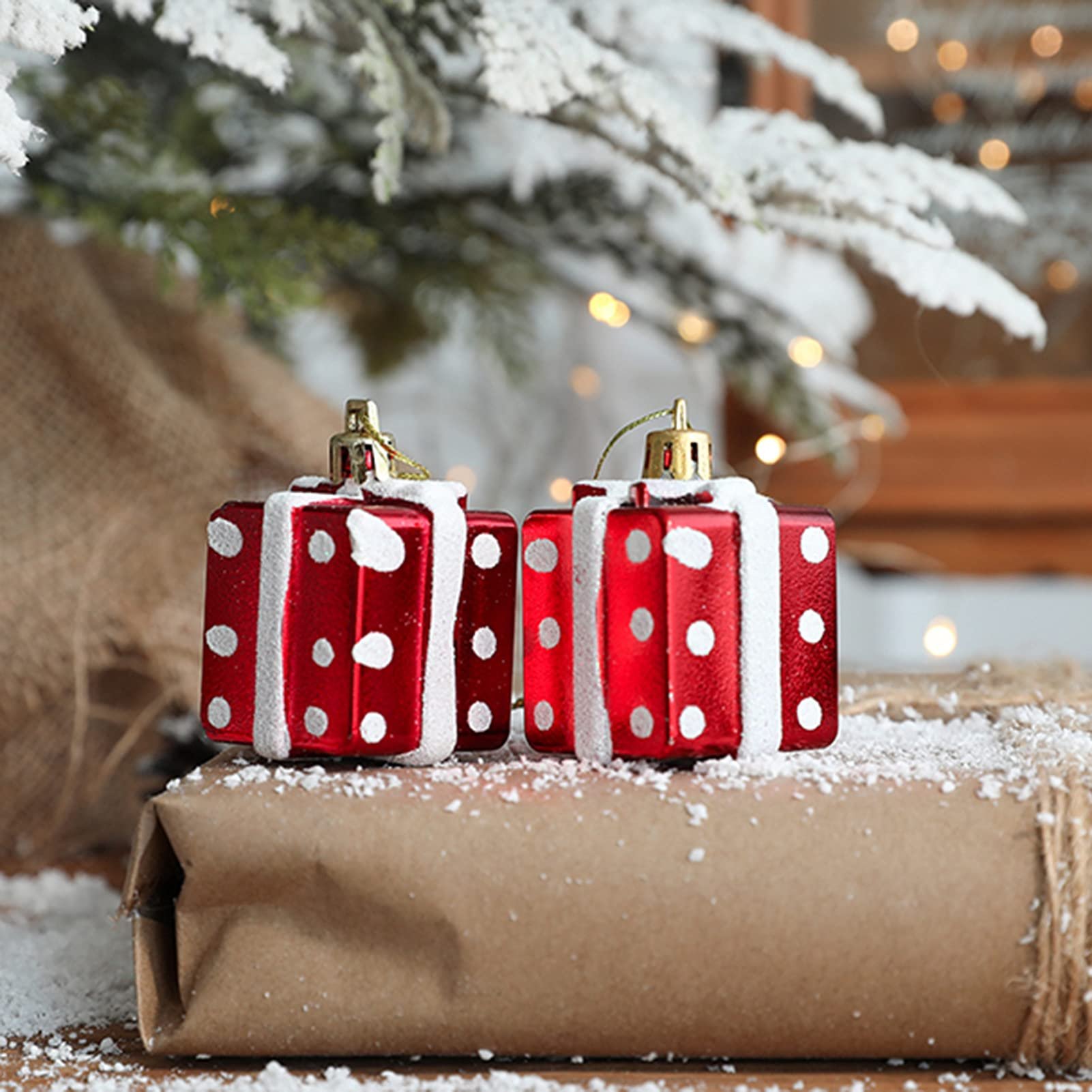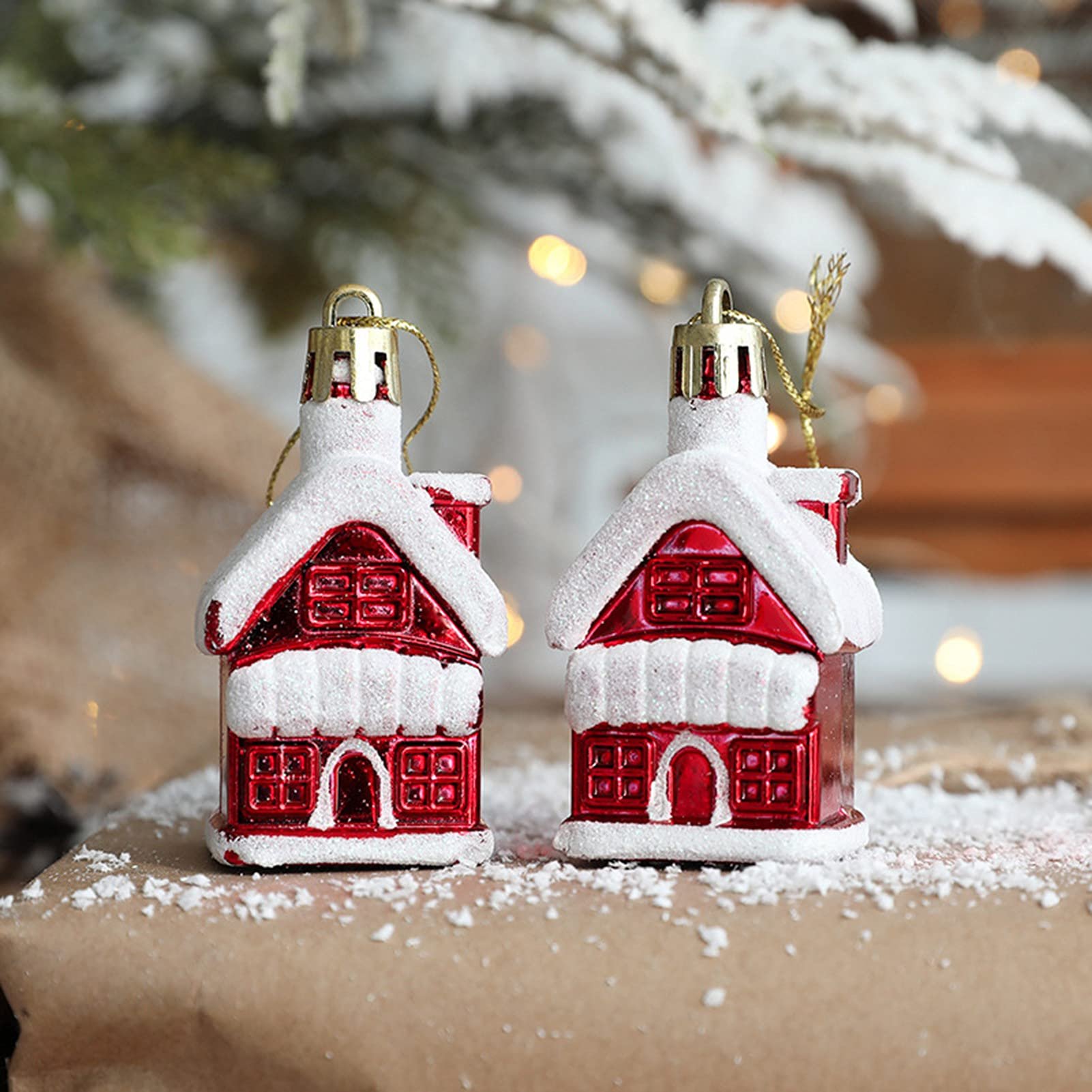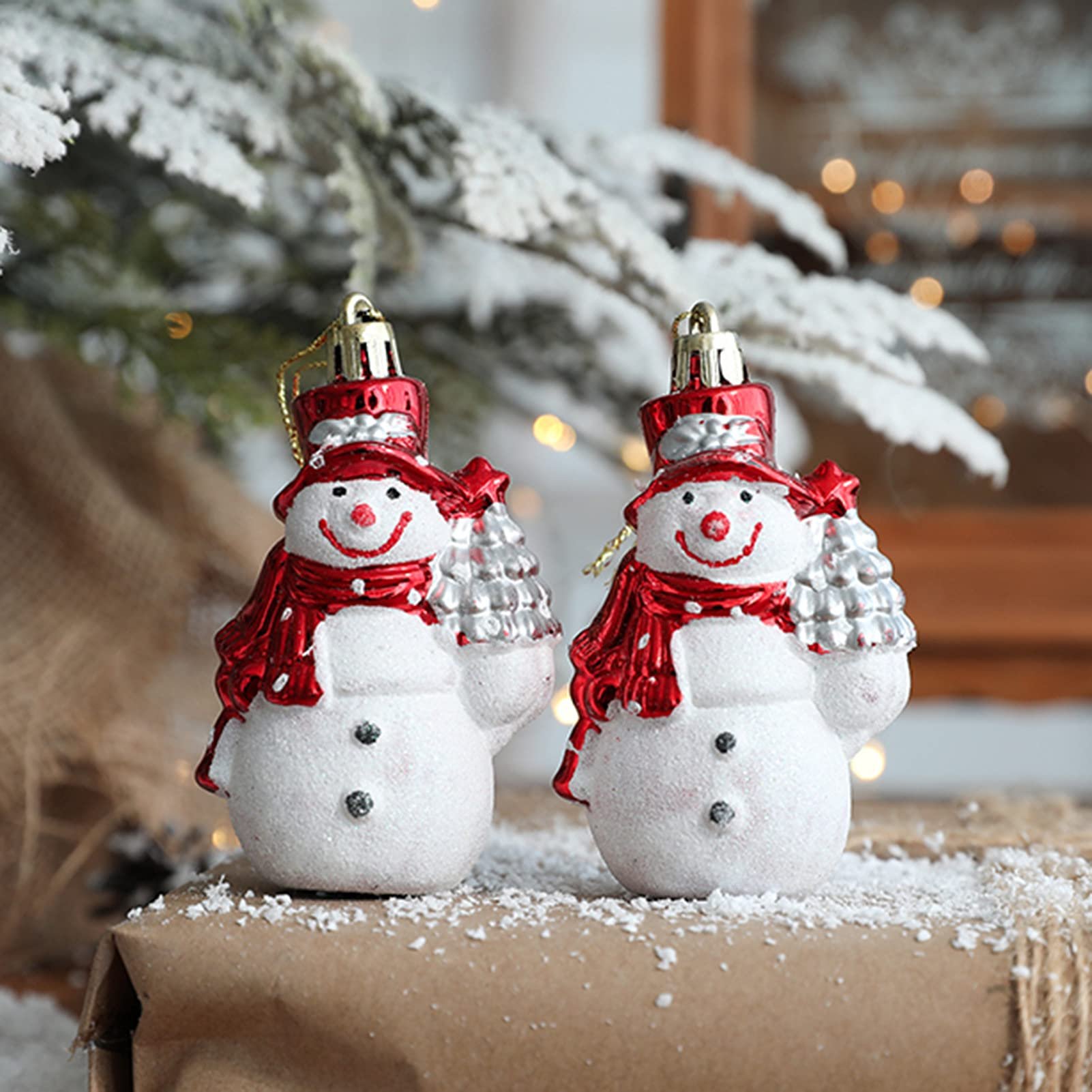 🎄★ Exquisite Gifts: Our angel decorations carry inspiring messages of prayer and faith, and are great gifts for family and friends. If you are looking for exquisite gifts for your loved ones, this crystal decoration will be excellent.
Packing: There are two accessories of the same style in each package, start shooting two, buy more to look good. If you have any questions, please feel free to contact us and we wish you a Merry Christmas. ! !
🌟💗Christmas decorations full of Nordic style, exquisite appearance, lovely image, whether it is Christmas or other festivals, it will be a very warm day💗🌟
If you have any questions, you can always contact us, thank you very much for watching.