NO more frostbite, cold feet, or that uncomfortable feeling while out in the cold! Keep your feet warm and cozy while outside in the cold!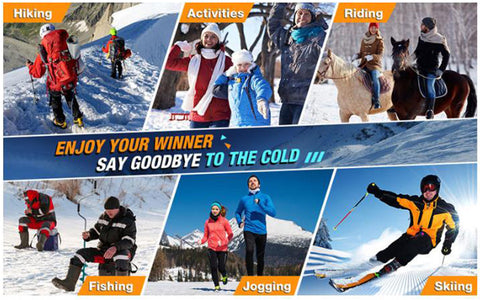 Why Bousty Heated Socks 2.0?
Having your hands exposed to the cold is UNCOMFORTABLE. Imagine keeping your hands cozy and warm while working outside, building a snowman , fishing, skiing, snowboard , or just having fun!
✔️ Warm your hands in less than 60 seconds
✔️ Made to withstand brutal , freezing winters
✔️ Comfortable in any shoe
✔️ Great gift for a loved one (For Men or Women!)
✔️Used and approved by Ice fisherman in Norway (Can withstand -25° C!)
✔️ Fits US shoe size 5-14 (men and women!)
✔️ Perfect for cold weather, fishing, hunting, outdoor sports, arthritis, bad circulation, raynaud's, chronically cold feet and outdoor work.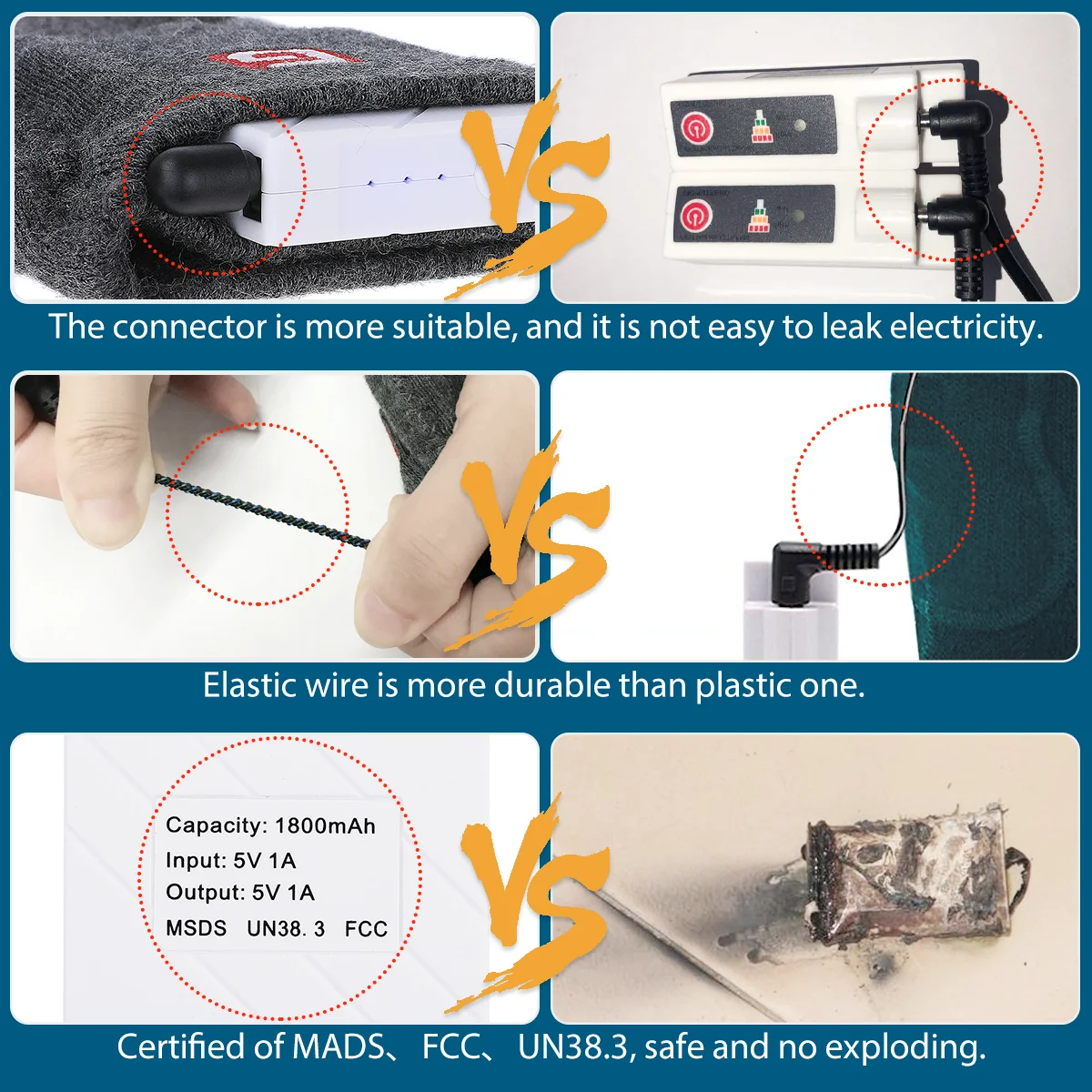 Soft and breathable thermal insulation material
Bousty thermal socks are made of 90% cotton, 8% polyester and 2% spandex. They are absorbent, breathable, quick-drying and elastic. Thicker fabrics can Effectively keep warm and give you a warm winter.


Adjustable temperature
The built-in heating element helps to concentrate the heat on the toes. The new heating design can warm the instep and sole of the feet and prevent the feet from getting cold. There are 3 temperature setting modes for the electric socks: high: three lights on (45-50°C), middle: two lights on (40-45°C), low: one light (35-40°C). Warm winter starts from the feet.


USB charging
The rechargeable lithium battery has 3 LED lights; when fully charged, the 3 LED lights are always on, and it can be fully charged in 2 hours.
Note ● If you do not use it for a long time, please Charge the battery every other month.


Washable
The power interface of the Bousty heating socks is insulated and waterproof, machine washable, two rechargeable 3.7V lithium-ion batteries, warm and comfortable.
Note ● The socks must be Completely air-dried after washing.


Warm winter and warm feet
Suitable for outdoor sports, such as walking, biking, riding a motorcycle, fishing, skiing, snowplow, walking the dog, etc., to give you a warm winter, let you forget the cold and Concentrate on enjoying time outdoors.